Below is a list of our current products and details.  Please note, many pieces can be customized and there is a different pricing structure for custom orders. For more information or to inquire about pricing, send an email to spacetimedesigns [at] gmail [dot] com.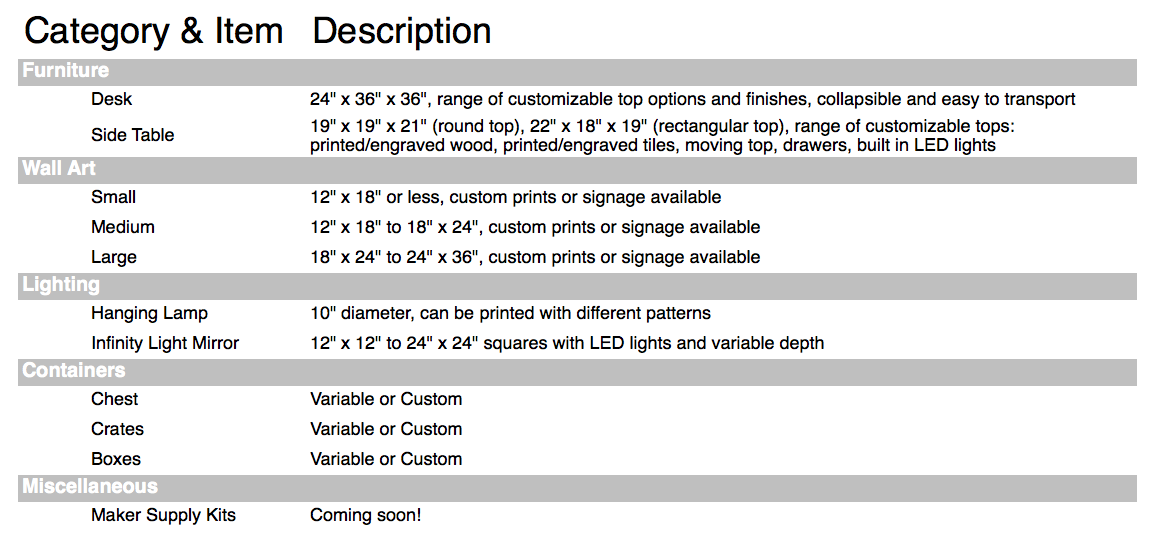 Our Process and Materials
At Spacetime Designs,  we use a large inkjet printer and computer numerical control (CNC) router for cut and image accuracy. All furniture is made with plywood, which allows us to create beautiful, functional furniture and products while maintaining design integrity and shape. Plywood also is one of few woods that has what engineers like to call "dimensional stability." This means it doesn't warp and will stand up to more wear and tear over the years. The plywood can be treated with a number of stains and finishes that determine the price of the product. The inkjet printer can be used to print on a number of materials including plastic, metal, wood, and ceramic tile.